Faculty Research
Dr. Patricia Lopez published a chapter in Latino Civil Rights in Education.
Chapter 17
A Concise History of the National Latino/a Education Research and Policy Project: Origins, Identity, Accomplishments, and Initiatives
By Angela Valenzuela & Patricia Lopez
---
The Troublesome Legacy of Brown v. Board of Education
By Gerardo R. Lopez & Rebeca Burciaga
This article reflects on the 60th anniversary of the Brown v. Board of Education Supreme Court decision while discussing the significant lessons learned from this and subsequent court decisions. Argument: In this article, we posit that a fundamentally different conversation surrounding the legacy of Brown is needed if we are to critically understand the past, present, and future of race relations as a backdrop to issues of segregated schooling in this country. Implications: The troublesome legacy of Brown provides a unique opportunity to interrogate why we, as a country, continue to have faith in this particular court decision as a remedy for racial inequality. We invite readers to symbolically "let go" of Brown in order to imagine new possibilities for racial justice, educational opportunity, and social reform.
---
Chapter 11
Changing the Pedagogical Culture of Schools with Latino English Learners: Re-culturing Instructional Leadership
By Noni Mendoza Reis & Barbara Flores
Description
With the American dream progressively elusive for and exclusive of Latinos, there is an urgent need for empirically and conceptually based macro-level policy solutions for Latino education. Going beyond just exposing educational inequalities, this volume provides intelligent and pragmatic research-based policy directions and tools for change for U.S. Latino Education and other multicultural contexts.
U.S. Latinos and Education Policy is organized round three themes: education as both product and process of social and historical events and practices; the experiences of young immigrants in schools in both U.S. and international settings and policy approaches to address their needs; and situated perspectives on learning among immigrant students across school, home, and community.
With contributions from leading scholars, including Luis Moll, Eugene E. Garcia, Richard P. Durán, Sonia Nieto , Angela Valenzuela, Alejandro Portes and Barbara Flores, this volume enhances existing discussions by showcasing how researchers working both within and in collaboration with Latino communities have employed multiple analytic frameworks; illustrating how current scholarship and culturally oriented theory can serve equity-oriented practice; and, focusing attention on ethnicity in context and in relation to the interaction of developmental and cultural factors. The theoretical and methodological perspectives integrate praxis research from multiple disciplines and apply this research directly to policy.
---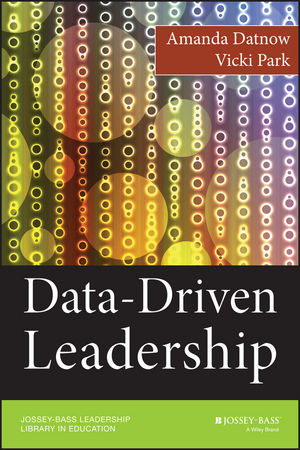 By Amanda Datnow and Vicki Park
Available: March 2014
Description
Tools and techniques from the trailblazers in data-based education reform
Over a period of several years, Amanda Datnow and Vicki Park visited public schools with a reputation for being ahead of the pack in data-driven decision making. The results of this pioneering study reveal how education leaders can make data work for students and teachers, rather than against them.
This book is an essential guide to meeting the challenges of high-stakes accountability, building performance-based schools, and improving student outcomes. By following the advice in this book, you'll be able to transform data overload into a data-positive school culture. You'll learn the difference between "data-driven leadership" and "data-informed leadership," and how to use distributed leadership to inspire collaboration and guided analysis.
Incorporating narrative reflections drawn from real educators and administrators, the authors refine their observations and interviews into practical conclusions that leaders can put to use immediately. This book empowers leaders to support inquiry, build trust in data-based initiatives, establish goals for evidence use, and provide educators with the skills they need to mobilize data for the good of all stakeholders.
---