MyRoadMap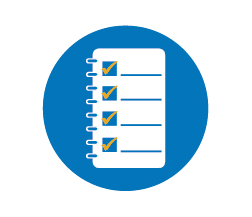 The MyRoadMaps video is a quick overview and resource tool to help students in their path towards graduation.
Most undergraduate degrees at SJSU are 120 units. This means, to stay on track to graduate in 4 years for frosh and 2 for transfers, you should be taking on average 15 units per semester that count towards your degree. You may also want to take other units that will help your success such as course support workshops, developmental courses, or courses based on your interests. MyRoadmap shows a 4 year plan to your degree with the required courses in your major and needed order based on pre-requisites. For detailed requirements for majors and programs by catalog year and course descriptions, visit the online academic catalog.
Archived Roadmaps
MyRoadMap 2019-2020
MyRoadMap 2018-2019
MyRoadMap 2017-2018
MyRoadMap 2016-2017
---
Helpful Links:
MyProgress | MyCatalog | MyGPS | MyPlanner | MyScheduler
A suite of technology tools available to help you plan.
Also, check out California Promise, a program to help frosh graduate in four years and transfers in two.