Sites to See in San Jose
Local Events and Attractions
Looking for something fun and exciting while in the area? San Jose is home to incredible events and attractions, boasting it's own amusement park, haunted house, hockey team and a variety of other engaging activities.
4701 Great America Pkwy, Santa Clara, CA 95054
Are you a thrill seeker or you just love roller coaster rides? Then Great America is the destination for you. Great America boasts a variety of activities, ranging from roller coaster rides, live entertainment and it's very own water park.
2333 S White Rd, San Jose, CA 95148
Raging Waters San Jose, Northern California's Largest Water Park, offers 23-acres and millions of gallons of family fun and attractions, including the newest ride Bombs Away. Raging Waters features thrilling high-speed slides, and family attractions like the 350,000-gallon Wave Pool and The Pirate's Cove-an interactive themed water fort.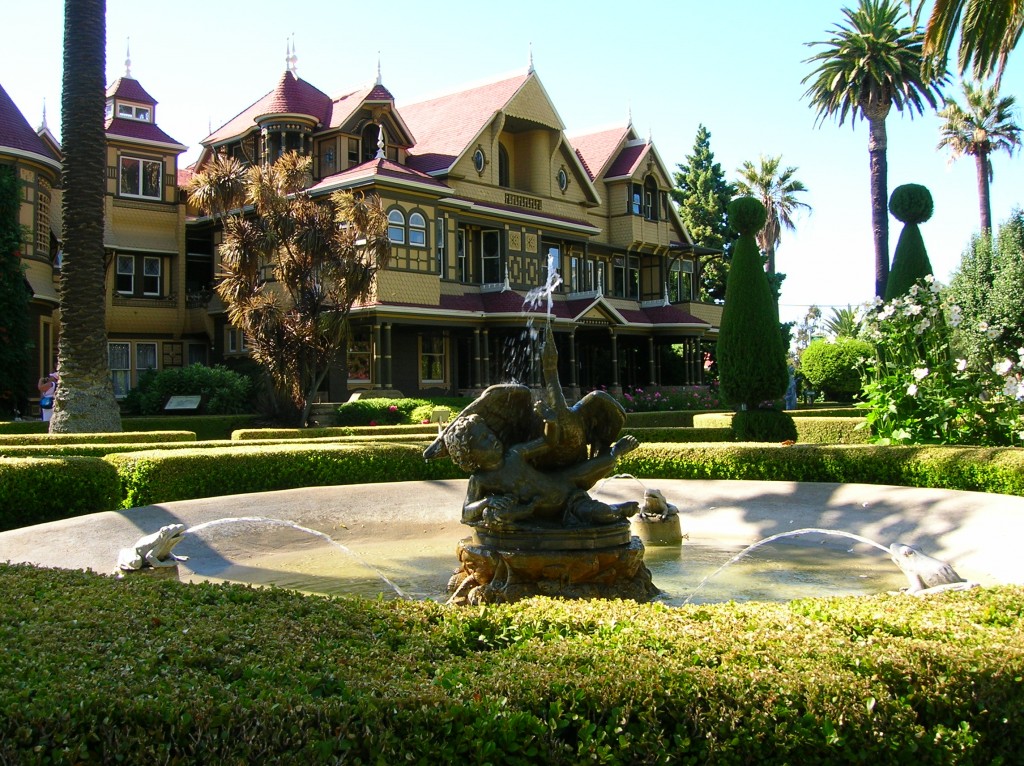 525 S Winchester Blvd, San Jose, CA 95128
Winchester Mystery House™ is an extravagant maze of Victorian craftsmanship – marvelous, baffling, and eerily eccentric, to say the least. Tour guides must warn people not to stray from the group or they could be lost for hours! Countless questions come to mind as you wander through the mansion – such as, what was Mrs. Winchester thinking when she had a staircase built that descends seven steps and then rises eleven?
1590 Berryessa Rd, San Jose, CA 95133
The heart of the San Jose Flea Market has always been family. For 50 years we've been the place loved ones have made memories while playing, shopping, and eating together. Today, we remain one of the best destinations in the region for families to spend an inexpensive and fun-packed day. A vintage carousel, mini-Ferris wheel, and play ground with inflatable slides are just the beginning.
1300 Senter Rd, San Jose, CA 95112

Kelley Park contains diverse facilities such as picnic areas, a zoo, some puppet shows, and the tranquil scenery of the Japanese Friendship Garden.
2305 S White Rd, San Jose, CA 95148
In recognition of the growing skateboarding community, the City of San José is home to six public skate parks, including California's largest skate park, Lake Cunningham Regional Skate Park.

At 68,000 square feet, Lake Cunningham Regional Skate Park (LCRSP) is the largest skate park in California. Featuring the world's largest cradle, tallest vert wall, and largest full pipe, LCRSP offers a wide variety of terrain for all skill levels.
11401 Cherry Lake Rd, Groveland, CA 95321
Family Camp at Yosemite provides an all-inclusive camping experience where guests of all ages can fish, hike, swim, participate in organized programs, or just sit back, relax and take it easy. It's a great experience the whole family will enjoy, so join us this summer and reserve your tent today!
225 Almaden Blvd., San Jose, CA
The San Jose Center for Performing Arts could be the gateway to your visitor experience. "Built in 1972 by the Frank Lloyd Wright Foundation, this Art Deco theater offers large windows throughout the entryways filled with natural light, allowing spectacular views of downtown San Jose. Ample spacing throughout entry areas are ideal for cocktail receptions or registration tables." View their website for local events.
201 S. Market St, San Jose, CA 95113
As you are in Silicon Valley, you might as well check out the innovative technology that Silicon Valley has to offer. The Tech Museum of Innovation offers hands-on experience for people of all.
1660 Park Avenue, San Jose, CA 95191
Explore and appreciate the wisdom of ancient traditions and modern science at the Rosicrucian Museum of Art.
Taylor and Spring Sts., San Jose, CA
Enjoy the sight and fragrance of various roses.